Healthy Greens
For Busy Bodies
The Best Super Greens Powder: Boost Your Energy with Project Biotech Superfood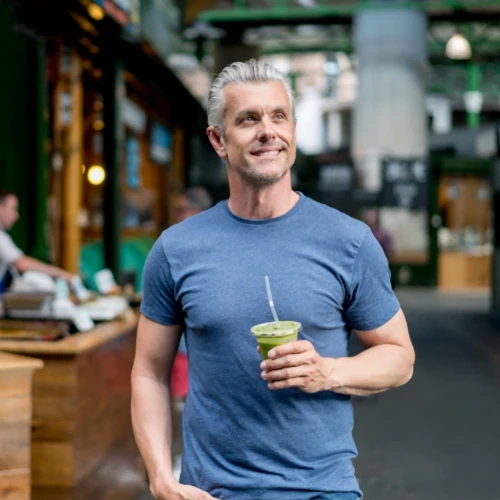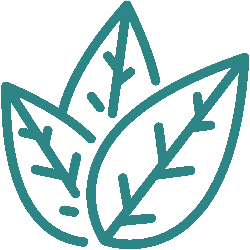 Healthy Diet Foods to Handle Stress & Fatigue Better
Healthy Greens like spinach and suma root contain phytochemicals that help you handle stress by helping to regulate your body's stress response system.
Quick Energy Foods to Tackle Your Busy Life
Bioactive phytonutrients in blue green algae, bee pollen, and astralugus boost your immunity and reduce fatigue to bounce back from illness faster.
Heart Vitality & Whole Body Health
Wheatgrass, dulse, and chlorella have phytosterols that are proven to lower cholesterol, glucose, risk of heart disease, and help manage weight.
Say hello to Project Biotech Superfood! This deliciously healthy greens blend is packed with all the good stuff: high quality non-GMO ingredients, antioxidants, and healthy super greens to power you up with natural energy. And don't worry, its apple cinnamon flavor comes without any added sugars, preservatives, or artificial colors. Plus, it offers natural sources of caffeine to help with healthy energy metabolism. And it doesn't stop there! Our super greens powder is like a superhero for your immune system and your gut health, with its plant based digestive enzymes providing beneficial bacteria to help break down proteins and absorb nutrients. So, don't be shy and try one of the best powders on the market - it'll make you feel like a nutritional science whiz!
Whether you're an athlete, a busy mom or just want a fast & easy way to eat better... with more energy, rely on Project Biotech.
Read The Reviews For Yourself
"Tons of good stuff in this green energy powder. It tastes pretty good just all by itself mixed in cold water. I may work it into some of my popsicles."
-Diane (Amazon)
❮
❯
Moneyback Guaranteed
We stand by our work, and the science behind it. If you're unhappy with any of our nutrition products, for any reason, they can be returned for a refund (minus shipping costs) within 30 days. Click here to view our full
return policy
.
Our Deep Dive On Nutritional Science
Sources: We rely on proven research from the world's most respected institutions. Check our references below.
The Power of Quick Energy Foods
A 2017 scientific review suggested that supplementation with beetroot juice can improve cardiorespiratory endurance in athletes by increasing efficiency, which improves performance at various distances, increases time to exhaustion at submaximal intensities, and may improve the cardiorespiratory performance at anaerobic threshold intensities and maximum oxygen uptake (VO2max).
Green Tea Leaf, Beet Root, and Bee Pollen
Green tea contains caffeine and L-theanine, which can help to improve alertness and focus without the jitters or crash that can come from consuming too much caffeine. Beetroot is a good source of nitrates, which are converted into nitric oxide in the body. Nitric oxide is a vasodilator, which means it helps to widen blood vessels and improve blood flow. Bee pollen is a nutrient-rich substance that contains a variety of vitamins, minerals, and antioxidants, all of which can help to boost energy levels.
Green tea leaf is a natural source of caffeine that boosts energy and metabolism.
Beet root is a natural source of nitrates that improve blood flow and oxygen delivery.
Bee pollen is a natural source of B vitamins that help convert food into energy.
Blue Green Algae and Wheatgrass: Immunity's Best Friends
In a 12-week study of Spirulina (a blue green algae) at UC Davis, there was a steady increase in average values of mean corpuscular hemoglobin in subjects of both sexes. In addition, mean corpuscular volume and mean corpuscular hemoglobin concentration also increased in male participants. Older women appeared to benefit more rapidly from spirulina supplements. The results indicate spirulina may ameliorate anemia and immunosenescence.
Building Resilience and Reducing Fatigue
Blue green algae and wheatgrass are nutrient dense foods that can help boost your immune system and reduce fatigue. They are both rich in antioxidants, vitamins, and minerals, and they have been shown to have anti-inflammatory and antibacterial properties. They also contain antioxidants that can help protect your skin from damage. Blue green algae is a type of algae that grows in freshwater lakes and ponds. It is rich in protein, vitamins, minerals, and antioxidants. Wheatgrass is a type of grass that is rich in vitamins A, C, E, and K, as well as iron, calcium, magnesium, and potassium.
The Heart-Friendly Bounty of Barley and Dulse
According to a 2020 research review, health benefits from viscous soluble β-glucans have been shown to play a major role in reducing cholesterol and postprandial blood glucose. These effects have been predominantly explained by the role of soluble dietary fibers and smaller bioactive compounds, such as phenolic compounds, in oats and barley. Additionally, dietary fibers and phytonutrients from barley also play a role in maintaining a healthy gut microbiota.
Lowering Cholesterol, Glucose, and Heart Disease Risk
Delve into the Phytochemicals of Barley and Dulse (Red Seaweed) and Their Remarkable Impact on Cardiovascular Health:
Barley is a natural source of beta-glucan, which helps to lower cholesterol and glucose levels.
Dulse is a natural source of omega-3 fatty acids, which help to reduce the risk of heart disease.
Spirulina: The Superfood That Conquered Space
It's been part of the diet of astronauts who have limited access to fruits and vegetables. It is believed that spirulina's nutritional profile supports bone density in an anti-gravitational environment and lowers the impact of radiation astronauts are exposed to during space travel.
NASA's Astronaut Diet and Improved Health
Most registered dietitians consider Spirulina a superfood due to its many health benefits. It's packed with plant based vitamins, minerals, and fatty acids, making it one of the most nutrient rich foods available. Regular spirulina consumption promotes cardiovascular health and strong immunity, supports vision and liver health, and may even reduce the risk of some cancers.
Lecithin: Your Brain's Best Friend
According to research conducted at UCLA in 2016, scientists observed an upregulation of synapsin I (SYN1), which supports the positive role of lecithin in synaptogenesis, synaptic development and maturation 12. These findings suggest that lecithin nanoliposomes enhance neuronal development.
The Role of Choline in Cognitive Performance
Explore How Lecithin, a Natural Source of Choline, Enhances Mental Clarity and Supports Cognitive Health and Performance. Lecithin is a natural source of choline, phosphatidylcholine, and phosphatidylserine, which help to improve memory and cognitive performance.
Vitamin E
Beyond Basics
The Annual Review of Nutrition published research in their 2022 Sports Nutrition collection. Scientists confirmed the level of Vitamin E in our super greens powder provides significant protection against oxidative stress & improved recovery after exercise.
Key quote: "Low doses of Vitamin E supplementation had significant protective effects against exercise-induced muscle damage & oxidative stress."
Accelerate Recovery after Exercise
Vitamin E is a powerful antioxidant that can help protect your cells from damage caused by free radicals. It also plays a role in post-exercise recovery by helping to reduce inflammation and muscle soreness. Vitamin E is a fat-soluble vitamin found in many nutrient dense leafy greens and it's important for many bodily functions. Vitamin E helps protect cells from damage, promotes healthy skin, supports a healthy immune system, regulates blood sugar levels, and supports heart health.
Start Enjoying The Benefits of Smart Targeted Nutrition Today
We make it easy for you to make smart nutrition decisions fast. Get easy
recipes
too! Trust us to keep up on the latest research to get you the best benefits of any greens powder on the market. And if you're not happy with any of our products, for any reason, we'll refund your money (minus shipping costs) within 30 days. Click here to view our full
return policy
.
Project Biotech Superfood
Sustainably grown american foods
Made in USA From Non-GMO high antioxidant foods
Based on science & developed By Medical Experts
Produced In FDA registered facility by GMP standards
Buy
Now
Full Ingredient List
Sucralose became controversial recently due to a study on sucralose-6-acetate, which is different. The truth is, added sugar has been shown to contribute to dental cavities and is associated with diseases such as heart disease, obesity, fatty liver disease and Type 2 diabetes. Following a balanced diet is still the best way to improve your health. Read the research for yourself.
Green Health Blend
5.8g
Soy Lecithin Powder, Apple Fruit Powder, Barley Grass Powder, Alfalfa Herb Powder, Wheat Grass Powder, Wheat Sprout Powder, Barley Seed Malt Powder, Rice Bran Powder, Dulse Powder, Spinach Leaf Powder
Energy Blend
1.41g
Spirulina Whole Plant Powder, Beet Root Powder, Bee Pollen Powder, Green Tea Leaf Extract
Detox Blend
420mg
Acerola Berry Powder, Parsley Leaf Powder, Deglycyrrhizinated (DGL) Licorice Root Powder, Echinacea angustifolia Herb Powder, Astragalus Root Powder, Milk Thistle Seed Extract
Alkalinity Blend
340mg
Chlorella Cracked Cell Wall Powder, Suma Root Powder, Ginkgo Leaf Extract, Grape Seed Extract
Probiotic Blend Complex
150mg
Inulin, Lactobacillus acidophilus, Lactobacillus bulgaricus, Bifidobacterium bifidum, Bifidobacterium longum, Streptococcus thermophilus
Enzyme Blend
125mg
Maltodextrin, Inulin, Bromelain, Papain, Cellulase, Lipase, Protease
Other Ingredients:
Organic Cassia Bark Powder, Natural Flavor, Silicon Dioxide, Rebaudioside A (From Stevia Leaf Extract), Sucralose.
Contains: Caffeine, Tree Nuts (Ginko Nut), Wheat, and Soy.
Certification & References
Trust our research on nutrition facts. But if you do your own research, here's where you can start.
"About Herbs, Botanicals & Other Products." Memorial Sloan Kettering Cancer Center, 2020, www.mskcc.org/cancer-care/diagnosis-treatment/symptom-management/integrative-medicine/herbs.
"Health Information Library | Cleveland Clinic." Cleveland Clinic, 2019, my.clevelandclinic.org/health.
Kim, Myunghee, et al. "Can Low-Dose of Dietary Vitamin E Supplementation Reduce Exercise-Induced Muscle Damage and Oxidative Stress? A Meta-Analysis of Randomized Controlled Trials." Nutrients, vol. 14, no. 8, MDPI AG, Apr. 2022, p. 1599.
Younes, Hassan et al. "Effects Of Two Fermentable Carbohydrates (Inulin And Resistant Starch) And Their Combination On Calcium And Magnesium Balance In Rats". British Journal Of Nutrition, vol 86, no. 4, 2001, pp. 479-485. Cambridge University Press (CUP).
Bernard-Raichon, Lucie, et al. "Gut Microbiome Dysbiosis in Antibiotic-Treated COVID-19 Patients Is Associated with Microbial Translocation and Bacteremia." Nature Communications, vol. 13, no. 1, 2022.
Domínguez R, Cuenca E, Maté-Muñoz JL, García-Fernández P, Serra-Paya N, Estevan MC, Herreros PV, Garnacho-Castaño MV. Effects of Beetroot Juice Supplementation on Cardiorespiratory Endurance in Athletes. A Systematic Review. Nutrients. 2017 Jan 6;9(1):43.
Maughan RJ, Evans SP. Effects of pollen extract upon adolescent swimmers. Br J Sports Med. 1982 Sep;16(3):142-5.
Gurney, Tom, and Owen Spendiff. "Algae Supplementation for Exercise Performance: Current Perspectives and Future Directions for Spirulina and Chlorella." Frontiers in nutrition vol. 9 865741. 7 Mar. 2022.
Son, Hyeonwi et al. "Anti-Stress and Anti-Depressive Effects of Spinach Extracts on a Chronic Stress-Induced Depression Mouse Model through Lowering Blood Corticosterone and Increasing Brain Glutamate and Glutamine Levels." Journal of clinical medicine vol. 7,11 406. 31 Oct. 2018.
Chen, Kung-Tung et al. "Reducing fatigue of athletes following oral administration of huangqi jianzhong tang." Acta pharmacologica Sinica vol. 23,8 (2002): 757-61.
Yuan, Yvonne V et al. "Extracts from dulse (Palmaria palmata) are effective antioxidants and inhibitors of cell proliferation in vitro." Food and chemical toxicology : an international journal published for the British Industrial Biological Research Association vol. 43,7.
Tosh SM, Bordenave N. "Emerging science on benefits of whole grain oat and barley and their soluble dietary fibers for heart health, glycemic response, and gut microbiota." Nutr Rev. 2020 Aug 1.
Selmi C, Leung PS, Fischer L, et al. "The effects of Spirulina on anemia and immune function in senior citizens." Cell Mol Immunol. 2011 Jan 31.
Shukla V, Vashistha M, Singh SN. "Evaluation of antioxidant profile and activity of amalaki (Emblica officinalis), spirulina and wheat grass." Indian J Clin Biochem. Jan 2009.
California Residents
WARNING, this product is regulated by Prop 65.

This product can expose you to chemicals including arsenic, which is known to the State of California to cause cancer. That's because some plant crops and edible seaweed can absorb arsenic from soil or water. For more information, go to www.p65warnings.ca.gov/fact-sheets/foods
*Project Biotech Superfood not intended to diagnose, treat, cure, or prevent any disease.
Statements not evaluated by the Food And Drug Administration.